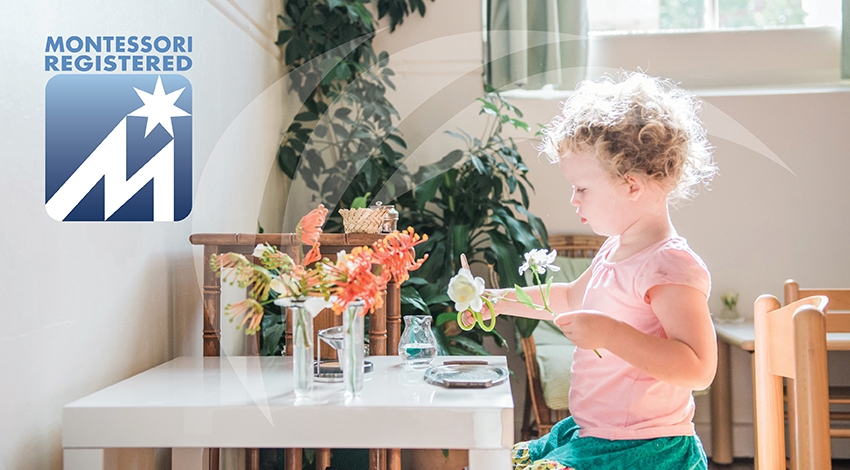 As Montessori educators, our mission is to provide the best possible education for all students in our Montessori learning environments.
The Montessori principles listed below have remained unchanged since the inception of Montessori education:
a carefully prepared environment that meets and nurtures the developmental needs of each child 
having multi-age groups aligned with developmental planes to provide for optimal social, emotional and cognitive learning
self-discovery and exploration are considered important parts of the learning process
all children are active participants in the learning process
the use of self-correcting materials in a non-competitive approach
the fostering of a community that embraces tolerance and cooperation
One of the challenges faced by Montessori educators is to uphold and implement the fundamental, unchanging values and principles of Montessori education, while meeting the current expectations of the educational authorities of the communities in which the children live.
An effective quality assurance programme provides an environment for Montessori schools and centres, within which they are the key agents in the development and delivery of continuous improvement in their learning environment.  As a consequence, Montessori educational environments are empowered to make their own decisions and future planning.
As Montessori schools and centres embark on their own unique journey of continuous improvement it opens up the conversations as to, 'What is a quality Montessori education?' and 'How do we know?'.
The Montessori Quality Assurance Programme (MQAP) has been developed to support and partner with all Montessori learning environments as they engage in the ongoing process of review, improvement and maintenance to ensure the highest quality of Montessori education for all students.
MQAP also plays a role as an independent body to mentor the quality of Montessori education across Australia. Parents can be assured that all Montessori schools and centres who have voluntarily joined MQAP, are striving to continuously implement high quality education through authentic Montessori principles and practices.
For further information about MQAP, please visit us at: https://montessori.org.au/montessori-quality-assurance-programme