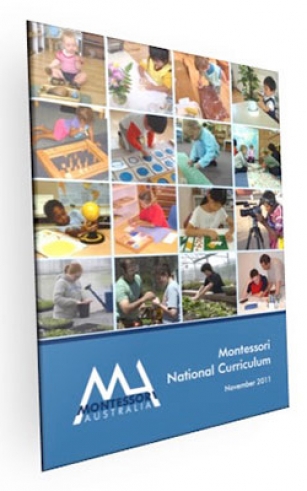 Montessori National Curriculum
In 2011, Montessori Australia received official notification from the Australian Curriculum Assessment and Reporting Authority (ACARA) that the Montessori National Curriculum (MNC) has been recognised as an alternative national curriculum framework to be included on ACARA's Recognition Register. This is a fantastic achievement and has positive implications for everyone working in Montessori classrooms, not only in Australia but also worldwide. ACARA established a very rigorous recognition process to determine the extent to which a well-established alternative national curriculum can deliver comparable educational outcomes for students to those based on the Australian National Curriculum. ACARA have advised that our curriculum aligns with the Melbourne Declaration on Educational Goals for Young Australians, meets the particular principles and guidelines in relation to the Shape of the Australian Curriculum V3 Dec 2010, and allows for broadly comparable educational outcomes in English, mathematics, science and history by the end of Year 10. The recognition is almost completely unqualified and further acknowledges our different approach to learning, the different approach to ICT in the early years, that our history programme begins with the universe following through human civilisations to the local level, and notes the role of Montessori materials and activities in delivering the curriculum.
The Montessori National Curriculum is only available via license to current member Montessori schools and centres.  
International schools requiring accreditation in their country may join as an international member for a license for the Montessori National Curriculum.  Contact [email protected] for details.
We are currently working on recognition for the additional subjects.
Parents - please note that the Montessori National Curriculum document is not a parent document.  Is has been designed for a Montessori classroom environment, with a full complement of Montessori materials, multi-aged classroom of children, and trained Montessori educators.  As such, it is not available to parents or home-school environments.