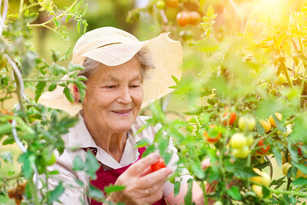 Montessori for Ageing & Dementia
Montessori for ageing and dementia is a person-centred approach to care based on the philosophy of famed Italian physician Dr Maria Montessori. The Montessori method has been practised for over 100 years to support the natural development of one's own initiative and natural abilities, through self-directed activities and hands on learning. While often thought of as just a method of education for children, the Montessori ethos of 'help me to do it myself' transfers across all ages in the context of cognitive development.
Whether Montessori is used in childhood development or aged care, the philosophy respects (rather that infantilises) the individual, and works with a person's strengths to foster independence and high self-esteem in a prepared environment to create opportunities for true choice and meaningful engagement.
Anne Kelly is the leading subject matter expert on Montessori for dementia and aged care in Australia and across the world. Her unique approach combines the Montessori philosophy with over 35 years of experience in the industry to fundamentally change the way we provide support and care to others. Montessori Consulting empowers organisations and individuals to break with traditional methods of care to give people back their independence, enabling them to be the best that they can be to live the life they want with dignity.
Montessori Consulting provides a range of face-to-face and online training depending on individual requirements or the goals of the organisation. Whether supporting a person living at home, or transforming an organisation to become a Montessori care community, Montessori Consulting can tailor training, mentoring and ongoing support to suit specific needs.
Contact Montessori Consulting to discuss how to enable people to live meaningful and engaged lives with dignity.
https://montessoriconsulting.com.au
0418 526 808