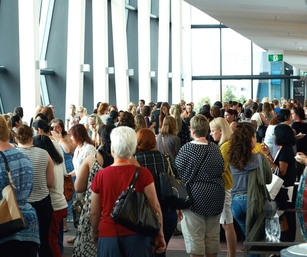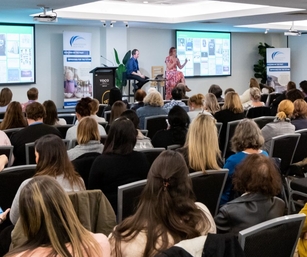 August 2023
This is probably the time of year when you have begun reflecting upon practices you began implementing at the beginning of the year; thinking about what is working well and what needs further improvement. Good on you if you are making the time to implement a progressive cycle of plan-do-check-act!
Montessori Australia strives to also practice this approach in everything we do to stay on track with meeting our Strategic Plan goals. If you would like to become more familiar with this practice head on over to the MQ:AP program. Elizabeth Goor has developed and leads this program with the intention of supporting your organisation, and the people in it, to practice a healthy self-reflective and continuous quality improvement process that can lift community, giving everyone a sense of their individual purpose, importance to the organisation and joy in their role.     
A multitude of organisations, communities and individuals, that offer Montessori practice in a variety of ways and contexts continue to be supported by Montessori Australia. We are working consistently toward making Montessori practice increasingly affordable and accessible. Developing and providing tools to Montessori practitioners continues to be a priority. A plethora of workshops for professional and personal development continue to be offered as well as live conference events. For more information keep a look out on social media channels and visit the Events and Workshops page on the Montessori Australia website.
The upcoming Transforming the Adult national conference on 28 & 29 October is the next big event for Australians. It is designed to support the essential preparation of the adult. It is for everyone. The conference is an opportunity for professional and personal development, networking with colleagues and, while having fun, importantly provides a time to recognise colleagues in our collective communities who have been contributing to the Montessori cause in one way or another by publicly giving thanks for their service and learning from their discoveries and practices. In addition to email and social media, you will soon receive brochures in hard copy for this 'not to be missed' Australian event.
Another important tool, available online, which has been serving the Australian context, is the Montessori National Curriculum. It is easy to use as a reference and guide to planning for practitioners working with children through early childhood centres and schools. The curriculum team have taken an authentic approach, working meticulously and consistently over the past 3 years to complete rigorous mapping of the national Australian Curriculum, including the latest version 9, to the Montessori National Curriculum. This wonderful yet arduous work occurred by utilizing the numerous years of Montessori experience and curriculum mapping expertise of the variety of people that stepped up to be involved in the MNC focus group throughout that time. The team have taken a humble and professional approach to this work by being willing to add to their own competent knowledge and accept advice from others, extending an open invitation to experts in the field working in Australia and the entire global Montessori community to contribute. 
We have been saddened by the obstacles that have been placed in the way of the ACARA process of recognition of this valuable document. Nonetheless, the document is available and the continued positive feedback we are receiving from so many of you is very encouraging. The Montessori ethos to build-up rather than tear-down and place obstacles in the path of child developmental work is overwhelmingly alive and well among the majority of the Montessori community in Australia. As the peak body for Montessori in Australia since 2007 we support and encourage you to continue in this as we see this project to fruition.
The Montessori Australia team hope you enjoy reading about the activities of some of our members in this eBulletin and look forward to meeting with you in person at the national conference in Sydney on 28 & 29 October.  Join us for a personally and professional transformative event involving laughter, fine dining, engaging entertainment, and a once-in-a-lifetime celebration of our community.