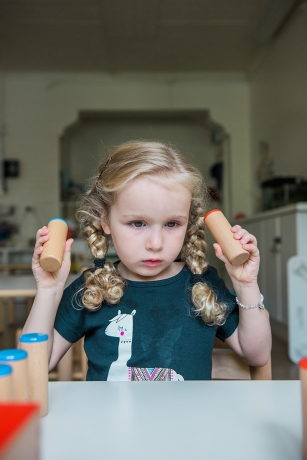 Choosing the right Montessori environment for your child is important. Each school, centre or programme is run independently from the Montessori Australia Foundation and is either privately owned, part of a public school, or run by a non-profit association.
"Montessori" is not trademarked so it is possible for any school or centre to include the word "Montessori" in their name. Most "Montessori" schools or centres aim to offer a quality Montessori programme.
A national Montessori Quality Assurance Programme has been established to identify the Quality Standards for Montessori programmes and to support schools and centres in maintaining these standards. As a parent you can be assured that a school or centre that is part of the Montessori Quality Assurance Programme is commitment to providing authentic Montessori programmes.
The Montessori Quality Assurance Programme is a supportive and positive means of continuous improvement by which schools and centres strive to ensure quality and best practice. The programme has three levels, represented by the corresponding logos on the left.
APPLIED – Have applied to the programme and commited to the Montessori Charter
PARTICIPATING – Have committed to the Montessori Charter, participated in an Orientation and Induction Session and are preparing for an assessment visit. The school or centre's Self Evaluation Reports must be submitted to MQAC within 12 months of the school or centre participating in an Orientation and Induction Session
REGISTERED – Montessori Registered™ have had an assessment visit and been assessed to be meeting the majority of Quality Standards.
Click here to find further information about the Montessori Quality Assurance Programme
Click here for a list of participating schools and centres
The Montessori Australia logo next to a school/centre indicates that they are education provider subscribers to Montessori Australia.  This means that the school/centre pays a subscription to receive services and support from Montessori Australia (details here) and are a contributing member of the Australian Montessori community.