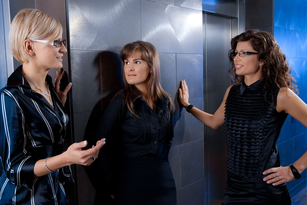 "So, what is Montessori anyway?"
If you are a Montessori teacher or parent, then you've most likely been on the receiving end of this question from relatives, friends or intrigued strangers.  Ever delivered a great explanation, only to wish later that you'd written it down or recorded yourself so you could remember it for next time?  Ever been tongue-tied and wished you had been better prepared for that stranger who sees your Montessori T-shirt or bag and asks, "What is Montessori?"
The 2023 Elevator Speech Contest was held at the Transforming the Adult National Conference on 28-29 October 2023.  The competition was designed to help start a dialogue about how we can answer that often heard question "What is Montessori?" by having Montessorians submit 60 second videos in response.  The videos were then used for the Elevator Speech Contest workshop during the conference.
The organiser of the event, Mark Powell, ran the workshop for Montessorians to share ideas about how best to promote Montessori schools and centres.  The workshop offered a fun, interactive, playful experience, part round-table discussion, part Australia's Got Talent, the session featured a panel of "experts" including trainers and leaders of our major Montessori organisations.  Spontaneous audience participation was ecouraged and entries from the floor were considered along with videos recorded on smartphones. After lively discussion of what makes a good elevator speech, entries were moderated by the panel and winners chosen by the audience.  The selected entry, awarded to Janet Laing, was gifted a $250 voucher donated by Think Education Supplies.
All of the videos submitted, along with a few samples by well-known Montessorians, are viewable on the Montessori Australia Elevator Speech Video Contest channel on YouTube: https://www.youtube.com/channel/UCY40anY6czvH2lwiLsdJosA. Feel free to use and share.