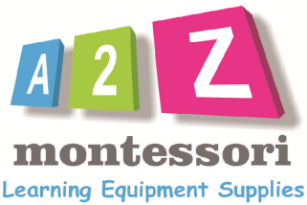 Montessori Materials & Educational Toys
A2Z Montessori & Educational Toys online store is an educational supplier specialising in progressive education such as Maria Montessori, Rudolf Steiner, Reggio Emilia and Frederic Froebel. They predominantly supply schools, preschools, childcare centres, long day care centres, home day care, home schools, and also parents and families with young children.
They offer an extensive range of Montessori toys, material, resources and equipment to cover the whole off the Montessori Curriculum, includeing Language, Mathematics, Biology, Geography, Music, Art, Sensory and Infant & Toddler Practical Life activities. They are unique to A2Z and are manufactured to a high standard using the very best quality materials. They also hand pick the best quality wooden toys from Australia and around the world of well known and famous brands.
At A2Z Montessori & Educational Toys, they aim to deliver more than just toys. Whether intended for solo or group, play or learning, our educational toys encourage imagination, communication and a love of learning to "help me to do it myself". The product range is about creating special memories for you and your child. Memories are priceless moments that you will cherish forever, like your child's infectious giggles when they are playing a game that fascinates their imagination, the comfort on their face when they cuddle their favourite toy and the pride they take in showing you their creations.
Click on a2zmontessori.com.au to visit the A2Z Montessori website.