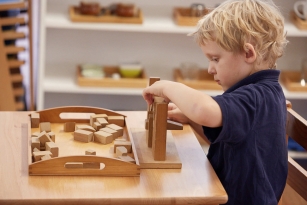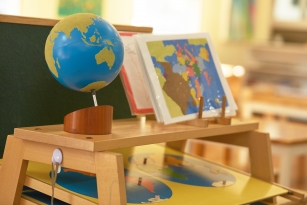 MONTESSORI AUSTRALIA :
THE NATIONAL PEAK BODY FOR MONTESSORI 
Our role involves:
Mission, Advocacy, Leadership, Voice
We communicate and promote Montessori to parents and the community so they can see the life-long benefits a Montessori education can provide for their children.  
We champion Montessori as an evidence-based educational approach to government and education authorities.
We promote authentic, quality and best practice Montessori education. The Montessori Quality: Assurance Programme (MQ:AP) and the Montessori Registered™ symbol identify Montessori programmes that have been accredited as meeting Montessori quality standards.
We own the Montessori National Curriculum, providing the only published Montessori curriculum in the world.
Over 62% of Montessori providers in the country are members.
Educating, Connecting, Sharing, Networking
We facilitate network platforms for Montessori schools and centres around the country to work collegially offering an exchange of ideas, perspectives, resources and practices.
We deliver specialised Montessori events including workshops, forums, and conferences to build learning communities and deliver professional development to our Montessori community.
We publish articles, bulletins and magazines, maintain the Montessori Australia website, and are active through social media channels to reach within and beyond the Montessori community.
We provide customer service by phone and email providing timely and personalised information to anyone enquiring about Montessori.
Resources, Consulting
Our online shop offers high quality Montessori classroom materials and educational toys to schools, centres and parents.  
We offer a wide range of consulting services including centre establishment and management, strategic planning, governance, parent education and programme support.