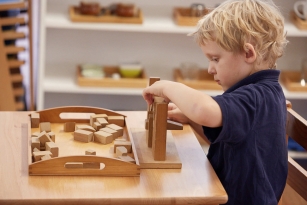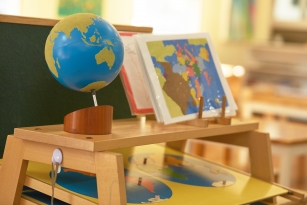 Welcome to Montessori Australia
Empowering Montessori Education Across the Nation
Join the National Peak Body for Montessori and unlock a world of possibilities for your school, center, or organisation. At Montessori Australia, we are dedicated to advancing the Montessori approach and supporting its practitioners. Here's how we can supercharge your Montessori journey:
Inspiring Advocacy and Leadership
As the voice of Montessori in Australia, we passionately advocate for the Montessori method as an evidence-based educational approach. We champion your cause, engaging with government and education authorities to ensure Montessori receives the recognition it deserves.
Quality Assurance and Accreditation
Our commitment to excellence drives us to promote authentic, high-quality Montessori education. Our Montessori Quality: Authentic Practice (MQ:AP) Program and the prestigious Montessori Registered™ symbol identify programs that adhere to a national set of Montessori standards. With us, you can proudly showcase your commitment to delivering the best Montessori education.
Unlock the Montessori National Curriculum
Gain exclusive access to the Montessori National Curriculum, the only published Montessori curriculum in the world. Developed by experts in the field and approved by ACARA, this comprehensive resource empowers educators with a roadmap to guide Montessori learning experiences.
Thriving Community and Collaboration
Join a vibrant network of Montessori schools and centres across the country. Our platform fosters collaboration, enabling you to connect with like-minded professionals, exchange ideas, and share best practices. Together, we cultivate a thriving Montessori community.
Professional Development and Engaging Events
Expand your knowledge and skills through specialised Montessori events, workshops, forums, and conferences. We curate immersive learning experiences, designed to nurture growth, spark innovation, and build powerful connections within the Montessori community.
Expert Resources and Personalised Support
Access a wealth of expert resources, including articles, bulletins, magazines, and our comprehensive Montessori Australia website. Count on us for exceptional customer service, providing timely and personalised information to support your Montessori endeavors.
Unleash Your Potential with Montessori Australia
Discover a world of possibilities for your Montessori school, centre, or organisation. Join Montessori Australia today and tap into our collective knowledge, experience, and passion for Montessori education. Together, we can shape the future of education and empower generations to come.