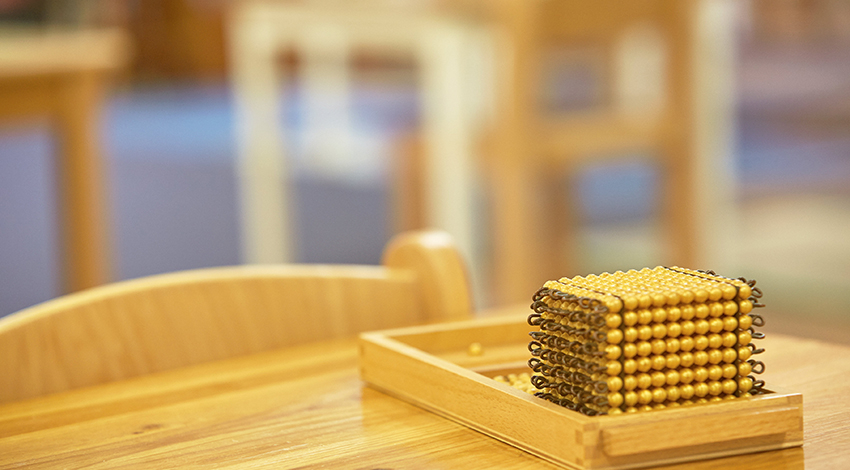 From small beginnings, our organisation has grown in strength and capacity to fulfil its mission of supporting the Montessori movement in Australia. This is an increasingly demanding and complex task as Montessori opportunities grow beyond schools and centres into areas such as aged care, community outreach programmes and the university sector. Yet these initiatives add so much to our collective work, highlighting the significant role Montessori can play in addressing social reform and supporting the full development of the human being across ages and locations. 
Australian Montessori training opportunities continue to expand with new courses being developed and many professional development events being scheduled to serve new areas and new markets. Montessori professionals are increasingly taking advantage of wider opportunities, with over one hundred Montessorians attending the International Montessori Congress in Prague at the end of July. The global Montessori movement is in a period of significant expansion and Montessori Australia has been able to capitalise on new and emerging collaborative project partnerships.
This year, we also celebrate 110 years since the first Casa dei Bambini opened in Rome in 1907. We remain inspired by Montessori's original vision through our affiliation with the Association Montessori Internationale (AMI). This relationship provides enduring strength as we hold a steady course into the future and always look to supporting the natural development of children and their potential to make a positive contribution to society as adolescents and adults. A new generation of Montessori leaders and young Montessori professionals are joining the movement with an eagerness to take up the baton. Our founding goal remains: that in fifty years (2057), Montessori will be a self-regulating system educating 15% of all children in Australia. 
We continue to see many more schools and centres taking advantage of our Montessori Quality Assurance Programme and it has been pleasing to extend this offering to Montessori aged care centres. In the last few years, new structures and approaches have been found to better provide Montessori materials and services to schools and centres even those in remote locations. We are grateful for the philanthropic assistance provided to support our work with Indigenous communities, enabling us to deliver quality onsite educational programmes and mentoring. 
Montessori Australia continues to build on existing relationships with government agencies such as ACARA, ACECQA and state regulatory authorities, as well as with independent school bodies such as ISCA and the state Independent School associations. We promote and support the broad work being undertaken within the Montessori movement through our website and publications, including now, through regular blogs.
After a decade of development, we can look back on the long road behind us and see what has been achieved. Montessori Australia aims to continue being responsive to the many challenges facing a national body within today's education environment. Given current world circumstances, out work has never felt more relevant. The child remains our inspiration.