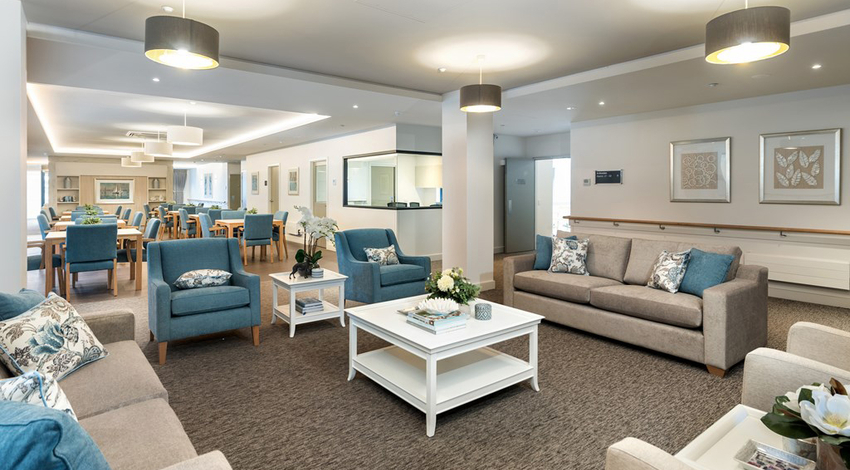 20 November 2017 - 12:05pm
In June this year, Montessori Ageing Support Services (MASS) commenced a project with Villa Maria Catholic Homes in Victoria. This organisation has undergone some major changes in recent months, including the appointment of the new CEO, Sonya Smart. Sonya has been the CEO at Catholic Homes in Western Australia for several years and over this time MASS has worked with her to transform care outcomes across the care communities under her umbrella.  Having witnessed first hand the positive impact of Montessori Environments, Sonya will again lead the process to change Villa Maria Catholic Homes care communities into communities based on Montessori principles and practices.
The opening of a new Villa Maria Catholic Homes care community at Torquay in Victoria marks the first opportunity for a new aged care community to adopt Montessori approaches right from the beginning. Called Star of the Sea, it is a brand new, state-of-the-art, 96-bed aged care residence that provides attention to detail.  
All staff will participate in the two-day Creating Montessori Environments workshop before the community formally opens in early October.  Staff have been recruited on their understanding that Montessori will be the model.  Their role is crucial in enabling residents to do for themselves wherever possible and in reducing excess disability, a curse of traditional aged care.  They have also been recruited on their understanding that every resident will need a reason to get out of bed, ensuring that meaningful engagement is a responsibility of all staff.  Hospitality services will be established from inception to provide bain-marie service and flexibility, so that residents and staff begin with the highest possible quality.
We wish Villa Maria Catholic Homes every success with their new care community and look forward to a long and valuable working relationship with their organisation over coming years.
For further information, please see: http://vmch.com.au or call Pip Walker on 0418 317 901 to request a free brochure.