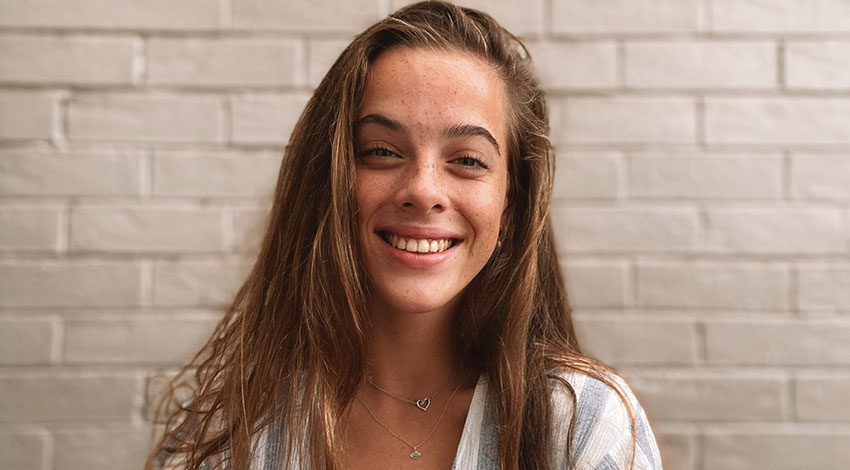 Alumnus Madeline Cross-Parkin has braved mental health challenges on her journey to becoming a passionate classical pianist, Instagram sensation and physics undergraduate student.  
Always top of her class in academics and piano, she reflects fondly on her time at Brisbane Montessori School, from the time she was eight months old to 12 years, and again from 15 to 16 years of age. 
"Primary School was pretty good for me. I started learning piano at Brisbane Montessori School and had lovely teachers who started me off on a path of determination," Maddy said. 
"I chose a prestigious private school with a reputable musical program in Year 7, and my mental health rapidly deteriorated as I struggled with their elitist culture and competitive attitudes. 
"The social aspect and the snobby culture of the school shocked me. Kids didn't take responsibility for their work despite a hard push to achieve and excel, and I felt held back by everyone somehow.  
"I went on a five-week school camp where I felt isolated and out of control; I stopped eating and realised the school wasn't right for me. 
"I was out of school for a couple of months and studied at home instead. Along with my eating issues, my obsessive, compulsive habits took a turn for the worst and I started practising the piano for 5 to 8 hours a day. 
"With over-practising, my skills and knowledge improved, but the approach was fuelled by an unhealthy mindset. With the support of therapists, I worked towards recovery." 
She returned to Brisbane Montessori Middle School to complete Year 10, where she began to search for her identity outside of her mental health struggles.
"The Middle School environment was very nurturing and supportive. I couldn't imagine a better place for me at that time. I really needed it."
After finishing Year 10, she went to Hubbard's School, where she blossomed, scored an OP2 and then went to UQ to study physics. In classical piano, she completed all grade-level exams by the Australian Music Examination Board (AMEB) and was awarded an Associate Diploma in Music (AMusA). 
Her Instagram account 'maddy.piano' has been an overnight success with more than 32,000 followers in the first few months. 
Maddy said she still struggled with obsessive piano practice but had started placing more importance on her passion for piano, rather than the number of hours she played each day.
"My goal is to promote classical music, especially among younger people who have very little exposure and therefore appreciation for the beauty and complexity of some pieces," she said. 
Mental health challenges require support and management. Youth Beyond Blue, Kids Help,  Headspace, YouthInMind Australia and other organisations provide help along with therapists. Get help without delay so you can reach your highest potential and learn to deal with any mental health conditions troubling you.