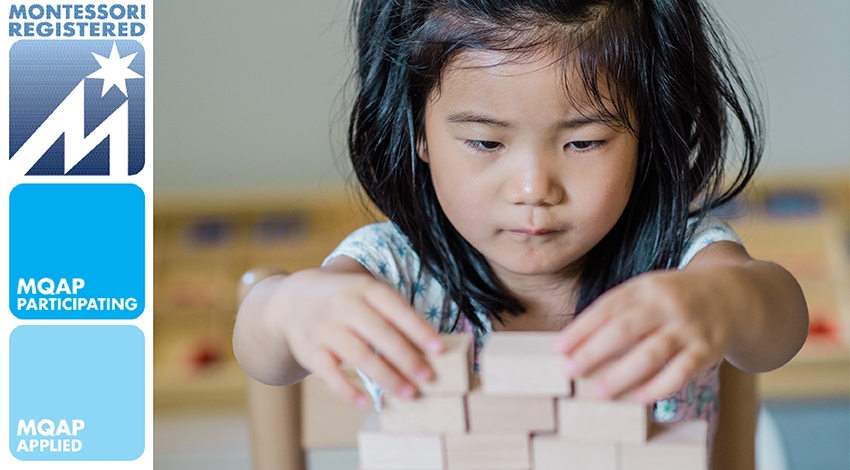 Choosing the right Montessori environment for your child is important. Many parents can find this a challenging decision, as they may be unsure what a quality Montessori educational environment looks like. 
The decision may also be complex because:
Each school, centre or programme is run independently of the Montessori Australia Foundation and is either privately owned, part of a public school, or run by a non-profit organisation, and
'Montessori' is not trademarked so it is possible for any school or centre to include the word 'Montessori' in its name. Therefore, the quality of the Montessori programme offered can vary, though most 'Montessori' schools or centres aim to offer a quality Montessori programme.
To know if a school or centre is going to provide quality Montessori education that is the right fit for you and your family:
Look for a school or centre that is Montessori Registered TM or engaging in the Montessori Quality Assurance Programme. Look for the Montessori Quality Assurance logos.                                                                            
Visit the school or centre, attend any Open Days, and make a time to observe in the classroom to seek answers for any questions that you may have.
When visiting a school or centre, to help you know quality, look for the following:
From your observations, do the children appear to be happy, relaxed and working with a purpose?
Do the classrooms contain multi-aged groups?
Can you notice the children being respectful, courteous and considerate towards each other?
Were the adults respectful, courteous and considerate towards the children and each other?
Are children concentrating on their work with little evidence of worksheets or text books being used?
Can you observe children engaged in a wide variety of different activities and areas of study?
Is the teacher aware of what every child in the room is engaged in? Does the teacher only intervene when children are disturbing others or not engaged in purposeful activity?
Is the physical environment beautiful with many natural materials being used?
Can you see evidence of cultural diversity being welcomed with the active involvement of all families encouraged in the school or centre?
Did you see prepared learning environments both inside and outside the classrooms?
Last Question: Do you leave the school or centre feeling that this is a peaceful and supportive environment?  Has the school or centre been carefully prepared to meet the cognitive, social and emotional needs of your child?
If so you may have found the quality Montessori environment that will best support your family and child.