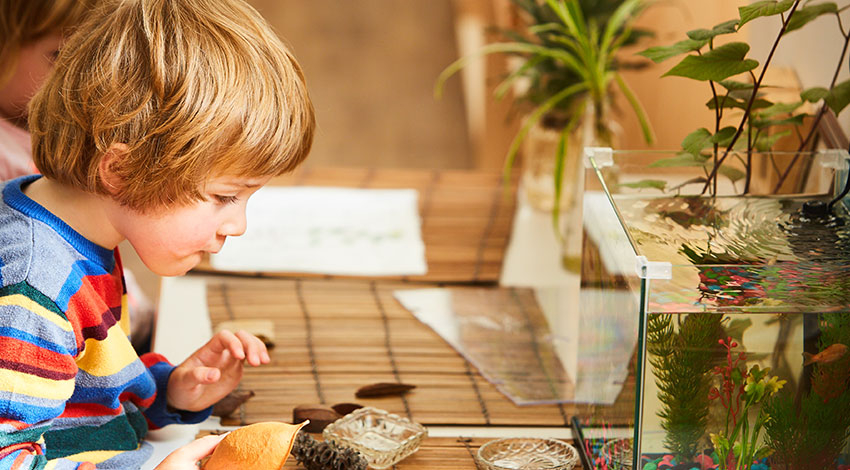 From birth children are deeply interested in everything around them. They are driven to explore their world in the service of their own development. If they are to respond to this drive, children need the freedom to explore and discover their environment independently, and to engage their full attention on what interests them with a minimum of interference and interruption.
When infants, children and young people are given freedom in Montessori educational environments, they are free to think for themselves, to make judgements, and to manage the consequences of those judgements. They are free to expand their independence and to take responsibility commensurate with their level of independence. 
In Montessori environments infants, children and young people are free to:
choose activities from among those previously introduced
work with activities for as long as their interest dictates and until an internal satisfaction is achieved 
choose their place of work and the people they work with
communicate with others
work without interruption
develop their own individual work pattern.
Clear and unambiguous limits to children's freedom are also necessary to ensure their safety and the harmonious functioning of the learning environment, as well as their family and community. Infants, children and young people in Montessori environments are not free to disturb or harm others.