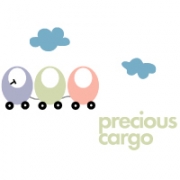 At Precious Cargo Montessori Early Learning, we aspire to be one large, happy family.
We're passionate about providing children with a strong foundation for life through diverse, holistic learning opportunities delivered with professionalism and care.
We offer a range of childcare, transition and pre-school programs, all carefully structured to meet the National Quality Framework standards and regulations.
Children are provided with a varied curriculum of stimulating, real-life experiences, through the proven Montessori method.
We currently have services based at:
Blackwood
Collinswood
Lockleys
Myrtle Bank
St Peters
Westbourne Park
Woodville Park
Welland (Opening Soon)
Heatherton (VIC)
For more information, please contact your local Precious Cargo centre to book a tour or order a free prospectus.