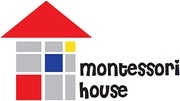 Passionate, hardworking and optimistic, we're more than just a child care facility. We're a community of learners.
Montessori House provides a safe, supportive, and nurturing environment, one that is dedicated to exploration, experimentation, and self-discovery. We understand that the power of mistakes is just as important as the joy of success, and we welcome each and every child to discover who they wish to become.
Montessori House is owned and operated by Elsa Sottile and Anna Standish and is the successor to Adelaide Montessori which was established in 2008.  Montessori House operates centres in Morphettville and Fulham Gardens. 
We are open from 8.00am to 5.00pm Monday to Friday.  Children can enrol from the age of 2.5 years.
We are an authentic Montessori program and invite you to visit your closest centre for a tour of the facilities and to learn more about our educational and care philosophy.