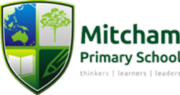 In 2003, a group of Montessori Early Education Centre (Donvale) parents and a Directress approached the Principal at Mitcham Primary School with a proposal to establish a Montessori stream within the school. By the beginning of 2004, after much hard work by the school, teacher, parents and children, the first Montessori class began at Mitcham Primary School. The class started with 18 students in a fully-equipped Montessori Cycle 2/3 room, with a qualified teacher. The program has since grown, and there are now two Montessori Cycle 2 rooms and two Cycle 3 rooms at Mitcham Primary School.
It is a prerequisite to complete a 3 year Cycle One program to gain entry to the Cycle Two and Three program at Mitcham Primary School. The earliest you can apply for enrolment for Mitcham Primary's Montessori Stream is when your child has been successfully enrolled in a Cycle 1 Program.
​
Please contact Mitcham Primary School on (03) 9873 1551 or by email and we will forward you a Montessori Stream Enrolment Form.