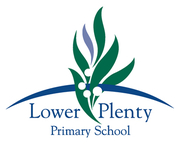 Montessori is coming to Lower Plenty Primary School in 2022!
Prep classes enrolling now.
Lower Plenty PS is a happy school with high expectations. At Lower Plenty we are very aware of the need to make each student feel special.
Our size enables every child to be well-known to staff and other students. The school has a genuinely bright and positive atmosphere. With more than 140 years of history behind it, Lower Plenty is large enough to be able to provide comprehensive programs yet small enough to provide more personal care, attention and valuing of the individual. Our School Values are Care, Honesty, Achievement, Respect, Responsibility and Fun.