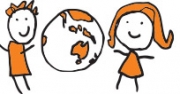 Kotara Montessori has been providing a high quality Montessori method of education in a long day care setting for over 25 years. In August 2015 we were officially Montessori Registered under the Montessori Quality Assurance program. We are the only centre in Newcastle with the Registered accreditation.
Our centre enjoys the quiet and peace of a residential area although still centrally located within Newcastle. Our educators are carefully chosen for their knowledge, skills and passion. 5 staff are Montessori trained and 2 are also Early Childhood University trained.
Our centre caters for 3-6 year olds, providing a full range of montessori materials and equipment and the 3 hour work cycle is respected at all times.
We are open 48 weeks of the year, closing over the Christmas period. Our hours are 8am – 5pm