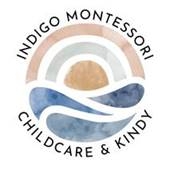 Our centres at Broome, Mt Hawthorn, North Perth, Mt Claremont and Padbury believe in providing a safe, nurturing, learning environment for all children.
We are new Montessori Schools with the knowledge of 20 years behind us in the childcare sector. We bring together the values of being family owned and the forward thinking of the Montessori Method of Education, to provide a service that recognises each individual child and their journey towards Education and Life.
Our centres have been providing quality care for preschool aged children for many years; we have now identified a need in the Early Years sector and a shift towards preparing the child not only for school but also for being active and knowledgeable participants in their world.
At Indigo Montessori Child Care and Kindy (Mt Claremont) we understand that children are curious, capable and competent learners. They come to us with a wealth of knowledge and understanding and it is our responsibility to support and nurture this. Our centre aims to provide experiences that are meaningful to your lives and follow your child's natural curiosity about the world and how it works. Our friendly educators focus on nurturing children's passion and inspiration for lifelong learning!

Address:
HBF Stadium (formerly Challenge Stadium)
Australia