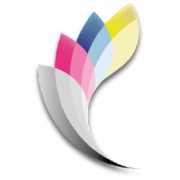 Hoppers Crossing Montessori Centre is a "state of the art" contemporary and purposely built Montessori Learning Centre with the commitment to provide life-long limitless experiences and resources for your children to develop new and wonderful knowledge.
Our Centre is committed to providing a learning environment of the highest quality using Montessori philosophy and principles as the foundation of our practice.
We recognise your child's potential for learning and our Association Montessori Internationale (AMI) trained director & Montessori-trained educators plan and implement a program which focuses on achieving outcomes which develop your whole child.
Opportunity for education at our Centre begins with our Early Learners' Program, catering for children aged 6 weeks to preschool years.
From 2~3 years, we focus on some of the very early principles of Montessori philosophy and
from age 3~5 years, we focus on core principles of Montessori, which is multi-age with children between 3 and 5 years.
Come and see for yourself of what a beautiful, state of art facility we have, inside and out, and observe what a Montessori program looks and feels like.
Please contact us today to know more about the programs and enrolments.

Address:
Hoppers Crossing
VIC
3029
Australia