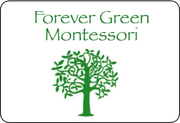 Learning happens from the beginning of life. This is encouraged through joyous interactions with those around us.
At NSW Montessori Schools we take great pleasure in providing boutique, family run centres offering exceptional education and care to children in 'Under 3's' and from 2 – 6 years. Each day children are cared for by outstanding educators in warm, welcoming Montessori environments which are specifically designed for children of this age. Your child's happiness and development are our priorities.​
Montessori is known to provide an education which teaches children life skills and independence while offering enriched movement, language and mathematical concepts. At NSW Montessori Schools our program addresses all aspects of their being, including the heart, mind and body. Our focus is on building a trusting and caring relationship with your child and entering into a partnership with you.