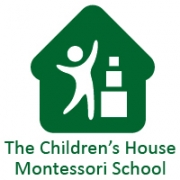 The Children's House Montessori Pre-School is situated in the leafy suburb of North Ryde adjacent to the beautiful bush land of Pryor Park. It has been established in this area for 12 years and caters for children aged from 3 to 6 years.
The Children's House is registered with the NSW Board of Studies and adheres to the regulations of the NSW Department of Education and Communities (DECS).
Our preschool is a parent-run, non-profit organisation so parent involvement is essential. By helping in whatever way possible, parents are closer to their child's school environment, aware of the needs and dynamics of the school and, importantly, costs are kept down.
We encourage you to observe a class in action. Please phone the school on 9889 0400 to make an appointment.