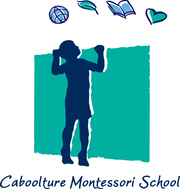 Our Vision
To promote positive, peaceful learning with creative, independent, joyful children in a beautiful, inclusive, prepared environment through caring and knowledgeable adults.
Our Mission
The Caboolture Montessori School's mission is to educate individuals in our school and community by implementing the Montessori philosophy and methodology. Our aim is to prepare a developmentally appropriate environment to encourage our children to responsibly and respectfully engage in their learning journey.
This mission is best accomplished by:
Providing a curriculum adhering to rigorous Montessori standards, informed by current thinking and research on child development and learning.
Fostering a love of learning.
Embracing a diverse student body in which students experience and learn to respect ethnic, cultural, economic and other differences and seek to identify common ground.
Recognising that personal growth involves responsibility toward others and toward the Earth.
Facilitating the involvement of parents, class directors, students and the larger community.
Our Approach
The Caboolture Montessori School offers a holistic approach to education aimed at developing the whole child. Each child is encouraged to take responsibility for their learning. The school is committed to providing students with the opportunity to become self-motivated, confident, self-disciplined, responsible and caring adults who will become future leaders and thoughtful contributors to society.
The Caboolture Montessori School seeks to provide each child with a sense of the importance of making a contribution to the continuing stream of human progress. Learning the right answers will get you through school – learning how to learn will get you through life! Caboolture Montessori School teaches students to think, not simply to memorize, feedback and forget.
The basis of our approach is the simple observation that children learn most effectively through direct experience and the process of investigation and discovery. No two students learn at the same pace nor do they necessarily learn best from the same methods. Our goal is to be flexible and creative in addressing each student as a unique individual.
Caboolture Montessori School is designed to be a school where children can blossom. We seek to inspire a passion for excellence and to nurture curiosity, creativity and imagination. Our goal is not only to give students a detailed education, but to prepare them for life.
Our education program starts at 15 months (Infant Community) and includes Cycles 1-3 (K - Y6) - please visit our website for further information about our programs.