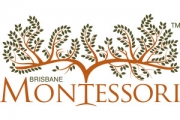 The Brisbane Montessori School community empowers individuals to be independent, realise their potential, value life-long learning and build a culture of peace.  Our motto is Learning for Life.
We are the only Montessori Primary and Middle School in the Brisbane area. The school enjoys a magnificent campus on the banks of the Brisbane River in Fig Tree Pocket. Within this rural environment the children and staff enjoy extensive grounds with excellent indoor learning environments, vegetable gardens and beautiful play and picnic areas.
We offer a Montessori 12 - 15 year old educational programme. The Brisbane Montessori Middle School Years 7 - 9 builds upon the successes of the Primary School and provides growing adolescents with a style of education relevant to their developmental needs and prepares them for their adult roles.
We currently have the following Montessori programmes:
Infant and Toddler Community (0 - 3 yrs)
Montessori Independent Toddler Community (15 mths - 3 yrs)
Children's House (3 - 6 yrs)
Lower Primary (6 - 9 yrs)
Upper Primary (9 - 12 yrs)
Middle School (12 - 15 yrs)
For more detailed information about Montessori and our offerings, please visit the school website on www.bms.qld.edu.au

Address:
Mactier Street (Cnr Fig Tree Pocket Road)
Australia