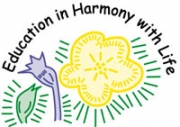 Blue Gum Montessori Preschool has been providing outstanding early childhood education to children and families of the Blue Mountains for over 40 years. 
Set in a quiet tree-lined street, the Montessori method and philosophy of early childhood education is imparted in a caring, warm manner in an environment designed to meet the needs of young children.
Blue Gum Montessori is a place where children thrive in an atmosphere of respect, collaboration and active hands on learning.
Montessori Activities and Our Nature-Play Program
The Montessori activities are designed to help the children develop independence, positive self-esteem, respect for the self and the environment, a love of learning and a readiness for primary school. Our nature-play playground and program provides for open-ended creative play experiences and discovery learning outdoors.
Highly Educated Experts in their Field
All of our educators have a long-standing association with the Montessori method and with Blue Gum Montessori preschool. Our Montessori teachers/guides hold University Degrees as well as specific Montessori 3-6 years (preschool) Diplomas.
Our Stimulating Nature-Play Playground and Program
We believe that children need to spend quality time outdoors in nature. Our nature-playground provides the children with a beautiful natural environment where they are able to play, explore and discover in a self- directing and open-ended way. Our nature-playground includes a long winding dry creek-bed with a wooden bridge and row boat, a sculpted sandstone water play area, worm farm, compost bin, food gardens, water-harvesting, a climbing wall to traverse, a huge sandstone edged sand-play area, a naturally textured bike path, a tee-pee and conversation area made of log-seats, sandstone boulders for rock hopping, log round stepping-stones, cubby houses, open grassy areas and lots of loose materials to play and create with.
Our Enriching Discovery-Based Indoor Learning Environment
Our indoor classroom offers children different learning spaces where they are able to work and play in a self-directing way. Montessori teachers and assistants collaborate with children to extend their learning experiences and to offer further facilitated enrichment with the Montessori curriculum materials. The different areas of our classroom include a library, art studio, practical life area, music curriculum area, sensorial area, language area, mathematics area, science and cultural arts area.
Peace Education at its Best
The Montessori philosophy has a focus on peace education. Peace education practices are integral to all learning experiences at Blue Gum. The children are actively supported through the Montessori curriculum in developing self-help, social and self-regulation skills that enable them to interact respectfully, inclusively and collaboratively with others. To help foster inner calm and harmony the children are taught yoga and relaxation through play-based experiences.
Quality Assurance
The preschool is assessed and rated by the Australian Children's Education and Care Quality Authority (ACECQA) and regulated by the Department of Education and Communities, through the Early Childhood Education and Care Directorate. The preschool operates from 9am - 3pm, Monday to Friday during school terms. Children are able to attend 2, 3 or 5 days per week.
Arranging a visit
Our passionate educators are always happy to receive your inquiry and they look forward to showing you around our inspiring Montessori nature-play preschool. Please call 02 4787 5075 to request an information package or to arrange a visit.