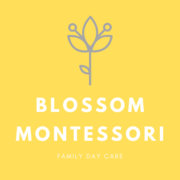 Blossom Montessori is located in South Hobart and operates in a home based environment. The service is registered with the Lady Gowrie Tasmania Family Day Care and is open Monday to Friday 9am to 4pm.
We offer a high-quality Montessori program for children aged 3 and above. We provide for the needs of the individual child in a peaceful and respectful learning environment. The children are offered opportunities to explore, discover and get involved in meaningful every day activities. With our small group approach and vibrant, diverse activities strong relationships develop between our school, our children and our parents. 
Blossom Montessori's vision is to nurture a generation of children who love learning, empowering them to reach their potential through lifelong growth.
For Information and bookings please call Ania on 0447 887 566.
Lady Gowrie Family Day Care Service tel. 03 6230 6810