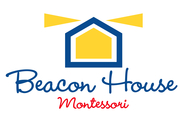 At Beacon House Montessori we pride ourselves on focusing on the individual child's potential and their natural ability to learn. We believe children learn best in an environment of freedom and respect and in a non-competitive atmosphere. Our environment is thoughtfully designed and focuses on building a love of learning for life as we strongly believe the most important period of life is from birth to six.
Our AMI (Association Montessori Internationale) trained Directors help guide each child in developing the capacity for empathy, self-discipline, respect for each other and their environment, pride in ones work, focus and contentment.
Our programs include a dynamic Early Starters (18 months to 3 years) and Cycle one program.