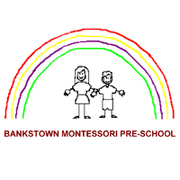 Bankstown Montessori Preschool is a non-profit community based organisation. The school was established in the year 1986 and has been giving a Montessori education to 20 - 40 students every year.
Children start at 3 years of age for 5 mornings per week for 2 years. In their 3rd year, the children attend kindergarten for the full day. The school also offers a 1 year Montessori program for 4 to 5 year olds, for a minimum of 4 mornings or 3 full days. Our culturally diverse school is run by trained Montessori Staff.
The aim of the school is to create a secure and harmonious environment which aids children's natural growth and development, following the traditional values and principles of Maria Montessori. This predicates a belief that all children are natural learners. We are committed to encouraging children to have a love of learning and develop their independence. Emphasis is given to assisting children to realise their own potential in all areas - social, intellectual, physical and creative. Consideration and respect for others is a core value of our school.
The above statement is supported by
a child centred program where activities in all curriculum areas are presented individually to children.
children profess at their own pace.
provision of fully equiped classrooms with Montessori material in all curriculum areas.
materials accessible to children can choose freely and easily.
family grouped classes of mixed ages and genders
each classroom headed by trained Montessori Directress aided by experiences Assistants.
diversity of centre is acknowledged and embraced by the community of Parents, Staff and Children.
For more information on the school and enrolments, please contact us on (02) 9728 1279 or email us at [email protected]