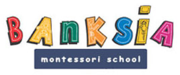 Banksia Montessori School is an Independent School located in the friendly suburb of Dianella in Perth's Northern Suburbs. We run a quality driven Montessori program for children between 3 and 6 years of age.
All our children are given the opportunity to learn in a nurturing and inviting environment. Our goal for each child is to realise their unique potential. We provide an enriching environment where our teachers guided by Montessori philosophy, encourage independence, creativity and mindfulness in a non-competitive, non-judgemental environment.
Everything in our classroom is child-sized and easy to reach and the outdoor environment includes a wonderful musical cubby house. The environment encourages respect and facilitates the development of self-discipline, self-motivation and concentration leading to a natural love of learning.