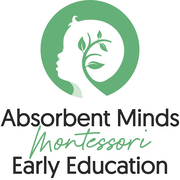 At Absorbent Minds Montessori, we believe that true Montessori curriculum should be accessible to every child. 
Our vision is to create a centre where the knowledge of children, families and educators culminates into a rich and inclusive community. 
Every detail across our purpose-built centre is chosen with care, from the integration of nature into our learning environments right down to the true Montessori resources in every space.
We have the capacity for 141 children over eight Montessori classrooms surrounded by greenery.
With an 18-hectare environmental reserve across the road and a beautiful café onsite, our centre offers respite for families looking to connect with our community.