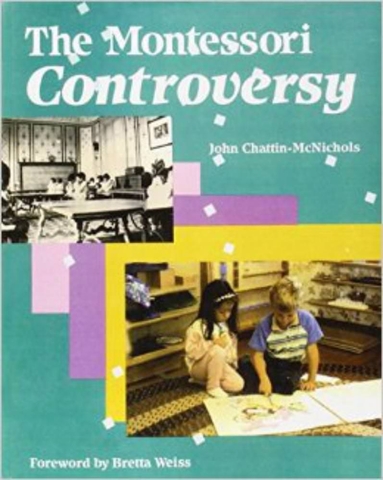 This excellent book presents a balanced and up-to-date view of the Montessori method in the context of contemporary early childhood education and child development theory. It focuses primarily on the preschool level, although one chapter is devoted to primary Montessori.
The first chapters are very good as basic information for people who are not familiar with Montessori, such as parents or beginner students in education classes. After an introductory chapter on the various meanings of 'Montessori', a chapter deals with common misconceptions. Another chapter is devoted to describing the historical reasons for the lack of understanding and appreciation of Montessori by traditional educators, such as Universities and school districts. This ignorance and misinformation about a type of schooling that is both common and growing, is the controversy of the title.
The middle third of the book consists of a chapter on each of five major curriculum areas in Montessori: practical life, sensorial, math, language, and a chapter that looks at the cultural subjects (social studies and the sciences) in the Montessori elementary school.
The last third of the book examines a number of current issues in Montessori education. There is a chapter on fantasy play in the Montessori school, and another chapter on Piaget and Montessori. Two chapters provide a critical review of all the research on Montessori education. A final chapter examines current events such as public Montessori, Montessori middle schools, and so on.