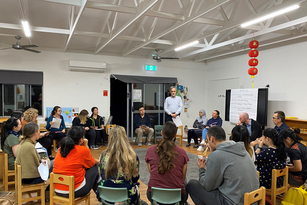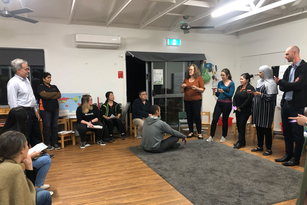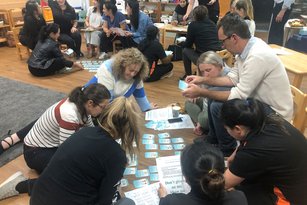 As an educator, to hear the word "discipline" underpinning a professional development opportunity is initially, disconcerting. 
What is positive discipline? How do we implement it in our early learning setting? How do we involve our families as valued and respected stakeholders and contributors?
Mark answered all these questions with ease and went above and beyond to ensure that we felt comfortable pursuing this line of profession development – visiting our Service and inviting our families to join us.
After our initial session, there was no mistaking the value in the program and the strategies that Mark had to offer. My team of educators and many of our families committed to the 6-week program, for 2.5 hours each Friday evening. To say I was apprehensive would be an understatement but watching my families and my educators come together united and excited to develop their skills in working with children was overwhelmingly heartwarming. This PD provided an opportunity to our families to see our educators as real people, to learn who they were, and the challenges and success they face, every day. It allowed my educators to build more meaningful relationships with the families of our children, to work together, to support one another and for all of us to see, that the most important outcome for each of us, is the wellbeing of our children. Our children's future selves. We forged an alliance and agreed that we wanted our children to be healthy, happy, respectful, and confident contributors to their world. 
Mark (and his lovely wife Olga) walked us through the Positive Discipline lessons, step by step, each week. We reaped the benefits of role playing the strategies. We learned that Positive Discipline is being kind AND firm, that there is always a mistaken goal and to dig a little deeper to learn the belief behind the behavior, how we, as adults, contribute to mistaken goal behavior, and positive ways to connect with children, before correcting them. But most importantly, we learned, that there is no such thing as the "perfect parent". 
If you are looking for a course that will make you the perfect parent…this is not it. (Is that even possible?) What this course will do, is empower you. You will be provided with skills and a support network. You will have fun. You will laugh. You will cry. And you will walk away a better person, a better parent, a better educator, for investing in yourself and your children. 
If there is only one training opportunity you undertake this year, make it this one. 
Thank you, Mark, for igniting the candle in each of us. 
Karlie Bounday
Centre Director
Montessori Garden Early Learning Centre
Click here for more details on upcoming courses.