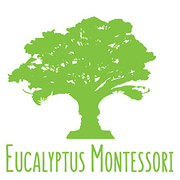 Eucalyptus Montessori offers 3 unique learning environments for children aged from 3 months to 6 years of age.
Our centre has been established to reflect the highest standards in early childhood programming. Our dedicated and experienced staff are committed to providing stimulating learning environments that are geared towards the child - enabling them to proceed at their own pace in a non-competitive environment: to explore; experiment; and develop their love of learning.
Eucalyptus Montessori's facilities have been specifically designed by a leading Australian architectural firm to draw upon the natural concepts of beauty, harmony, simplicity and order. The centre has been carefully planned to take full advantage of the self-motivation and unique learning abilities of all children. It provides children with the freedom to follow their natural tendencies towards independence, exploration, co-operation, order, repetition, imagination and communication.
Contact us for enrolment enquiries on [email protected] or 02 6231 6228.