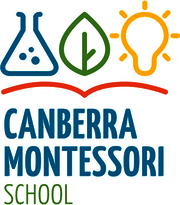 The Canberra Montessori School was established in 1981 and is located in a purpose built, award winning and environmentally sustainable environment. The current enrolment is 260 children from 18 months to 12 years of age.
The school has a supportive multicultural parent community, solid administrative leadership and a co-operative team environment. Art, music, physical education and Korean are incorporated into the curriculum and we employ a Learning Resources Director to assist children with additional needs.
Learning to Last a Lifetime.