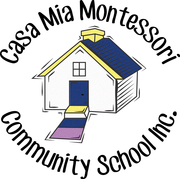 Small School, Rich Experiences, Huge Outcomes
Imagine a school that helps children to become creative innovators, communicators and leaders without the use of tests and competition. It exists and it is called Casa Mia. 
We offer a Montessori Playgroup, Early Learning Centre and Primary School.
At Casa Mia, we recognise that the children are influenced by things around them and interact with everything socially, emotionally, with language, creatively, physically and mentally. For ease of communication we name this process educating the whole child. Educating the whole child is necessary to give them the opportunity to reach their full potential.
To fully appreciate Casa Mia and all it has to offer your child, we invite you to visit us and experience its unique ambience for yourself.