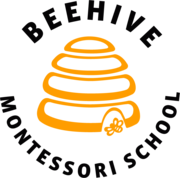 Beehive Montessori School, established in 1977, is one of the oldest Montessori Schools in Perth, Western Australia. Beehive is situated on the Indian ocean in Mosman Park and has more than 220 children.
We are a coeducational learning environment catering to children from 18 months to 15 years.
Playgroup (18 months to 3 years)
Junior Primary (3-6 years)
Middle Primary (6-9 years)
Upper Primary (9-12 years)
Adolescent Program (12-15 years)
Education Support Centre
At Beehive Montessori School we believe that education is a lifelong process of self-discovery, that learning should be a joyful experience, and that Montessori pedagogy is the most effective and successful model of education available today to meet this end. It is a sophisticated and ingenious method of responding to the developmental needs of children in order to make education a joyful, effortless and meaningful experience. 
As an authentic Montessori environment, Beehive respects each child as the unique individual they are; provides each child freedom within limits to choose developmentally appropriate work and activity; incorporates mixed age groups to enable children to develop socially, intellectually and emotionally; promotes exploration and independence; and promotes respect for self, others and the environment. 
Beehive Montessori School is recognised for its commitment to a high quality Montessori education in accordance with Association Montessori Internationale (AMI) principles. This is achieved through a dedicated, passionate and experienced team of Montessori educators and support staff, and our adherence to the Montessori National Curriculum which has been recognised by national and state regulatory organisations.