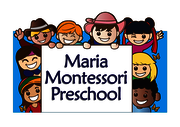 The Maria Montessori pre-School in Wheeler's Hill has been teaching pre-schoolers using this unique approach to child learning for over 40 years. The Pre-school adheres to the following principles in the education of pre-school under its care.
Maria Montessori Pre-school is staffed by qualified, experienced and caring teaches. We ensure that the school environment is open, airy, yet cosy and comfortable.
We have a well equipped and large play area. The school operates in accordance with the Department of Education and Early Childhood Development.
Maria Montessori holds a number of special events during the year. Some of which include-Sports Day, Mother's Day, Grandparent's Day, Father's Day, End-of-year Concert, International Day.

Address:
751-755 Ferntree Gully Road
Australia
Postal address:
751-755 Ferntree Gully Road
Australia