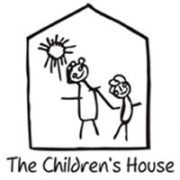 Kalker Montessori Centre, established in 1977, is located 20 kms north-east of Melbourne's CBD. Set on a large allotment in a quiet suburban area, the park and green scape surrounds provide a quiet, enjoyable location.
The Centre offers Early Learner (2.25 - 3 years) and Preschool (3-6 years) programs, following the Montessori philosophy. There are five Early Learner groups in which 10 children attend a 2 hour session twice per week. The preschool programs operate from 9.00am to 2.30pm with an extended day for the older children. In all some 150 children attend the Centre.
A Committee of Management operates the business with a Principal and Administrator managing the daily operations. Kalker Montessori Centre follows a policy of employing Association Montessori Internationale (AMI) trained Montessori staff and meets all Department of Human Services (DHS, government regulatory body) requirements.
Our vision: We aim to be a centre of excellence in the provision of Montessori education for children from 2.25 to 6 years of age.