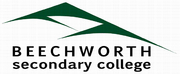 The Montessori Adolescent Program (M.A.P.) at Beechworth Secondary College is delivered in partnership with Montessori Australia. The programme is flexible, innovative and responsive to individual student needs. The program is guided by the Montessori National Curriculum and Aus VELS expectations in the interdisciplinary themes, study skills and strategies. Each student will have a personal learning plan the guides their mastery and exploratory activities as an individual, in small-group situations and in whole-group learning experiences.
The M.A.P. offers an exciting opportunity for adolescents to learn in an environment that provides real life experiences and work practice that brings the curriculum to life. The program, will nurture the development of the adolescent by providing:-
A place where adolescents can work and study and develop a sense of belonging
An opportunity to engage in real production and exchange (a micro-economy)
An environment that nurtures personal dignity and social justice
A holistic method of education that fosters an optimal engagement in work and study
A life of activity & variety at school that facilitates economic independence, community service and personal expression
A broad curriculum providing depth of study and relating to all of life
Practical tasks, manual occupations & intellectual work so that the student is able to work with both their head and their hands
A daily schedule that gives the student time to deeply explore each subject of the curriculum as well as time for reflection and discussion
Confident and peaceful adults who mentor the adolescent, who genuinely value and respect the adolescent and who model the grace and courtesy expected of them
A functioning community with its inherent roles and responsibilities that is a microcosm of the real world society into which the adolescent will enter as an adult
The M.A.P. Curriculum
Across the curriculum, real work that meets the adolescent need for social interaction is coupled with activities that foster independence. Some of these elemental studies include a micro-economy (running a business to participate in the adult economy), responsibility for the built and natural environments, expanded definition of physical education to include health, outdoor experiences, participation in sports, learning based in the care and respect of one's self, and activities of practical life.
Science and math are the foundation for discovery and invention, so competence and conceptual understanding of these subjects is necessary to express one's self in society and adult work.
The Montessori adolescent program is designed to be a real life experience of building community. Activities in academics and in the classroom environment call upon the adolescent's need to see that academics have a purpose. They work toward, and actively participate in, group endeavors that benefit both the whole school community and the people in it.
The end result is adolescents who become deeply invested in what they do; whether it is academic projects, day to day tasks and events in their school community, or the opportunities for outreach that take them from the classroom. All of these experiences help them to direct their developing skills toward a wider society where they feel they are valued and can make a worthwhile contribution. These experiences foster care for themselves, care for others, and care for the environment.
M.A.P. Is staffed by Laureen Barnard who completed the NAMTA AMI training in 2014 as well as other expert staff who will also be trained in-house and bought into the program to facilitate specialist areas of study and work.
Enrolment
The first step of the enrolment process is to submit a Registration of Interest Form to [email protected] and to attend a school tour. The Registration of Interest Form is attached below and school tours can be arranged by calling Laureen Barnard, MAP Coordinator on: 0432 289 449. The Principal, Patricia Broom is also happy to discuss student life in the wider school and can be contacted at: [email protected].