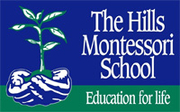 The Hills Montessori School was founded in 1978 and is located in the Adelaide Hills on two separate campuses. The preschool/Primary campus, called Yultiwirra Campus, is set on a 2 hectare block of land in an idyllic bush setting in Aldgate. The school offers Infant Program sessions for 0-3 years olds and tuition from Preschool to Year 6 with a total enrolment of approximately 280 students. The school offers Full Day Care for preschool students and Out of Hours School Care for primary students. An Indonesian and Music specialist program are offered along with piano, guitar, drums, flute, saxophone, recorder and choir lessons.
In 2011 a second campus, Wairoa Campus, opened to cater for Middle School students from Years 7-10. The Middle School campus is situated within the grounds of Wairoa, a beautiful twelve hectare estate situated between Stirling and Aldgate and only a few kilometres from the Anderson Road campus. The middle school builds on the successes of the primary school whilst providing growing adolescents with a style of learning relevant to their developmental needs.
The Hills Montessori School strives to offer an outstanding Montessori education for children, helping them to think creatively, act responsibly and embrace their future with confidence.