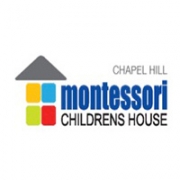 Welcome to Chapel Hill Montessori Children's House. We are a Long Day Child Care Centre catering for children six weeks of age to school entry age.
Making a choice for your child's early childhood education and care is an important and difficult decision. We consider it part of our role to offer you as much information as we can to assist you in choosing the right path for your child.
Chapel Hill Montessori's operators are all parents who share a strong belief that their role as parents is the most important aspect of their lives and that their relationships with their children and role modeling are the most important influences in their children's lives.
Chapel Hill Montessori follows the Montessori philosophy and offers all children the opportunity to develop to their fullest potential in a caring, safe and stimulating environment. The children at Chapel Hill Montessori have fun learning and developing social, emotional and cognitive skills in our nurturing environment
We operate on the following principles:
Safety and security are paramount.
Each child is a unique and respected individual.
Young children need more than baby-sitting.
Good nutrition is essential.
Children need a routine that is nurturing and individualised.
Children need a stimulating and happy environment in which to grow.