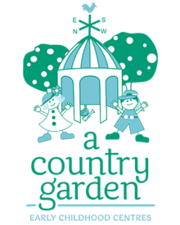 Our early childhood centres are the leading facilities for families needing child care close to Darling Heights, South Toowoomba, Harristown, Westbrook and surrounding areas. As childcare educators, we aim to tap into your child's natural desire to learn and discover the world around them. We understand that we are privileged to be a part of this special time where they are constantly learning and absorbing information from their surroundings and so always do our best to provide the most nurturing environment possible in our Montessori child care centres.
At A Country Garden, our philosophy is to inspire a lifetime of discovery for your child. If you would like any more information about us, our learning techniques or the Montessori early learning philosophy, Please do not hesitate to contact us today. Our friendly staff are always happy to help out and have a chat to you about how we work.
You can also call us on (07) 4635 0818. We are open 6am – 6pm and you can find us at either Jacaranda House or Willow House on Drayton Road, as well as our child care centres Darling Heights and Harristown in Toowoomba, Queensland. We look forward to hearing from you soon.

Address:
A Country Garden - Jacaranda House
Harristown Toowoomba
QLD
4352
Australia
Postal address:
A Country Garden - Willow House
Harristown Toowoomba
QLD
4352
Australia