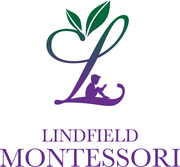 Lindfield Montessori Preschool, established in 1975, is one of the oldest Montessori schools in NSW. Set in the leafy surrounds of West Lindfield, it offers a Montessori environment for 20-30 children between the ages of 3 and 6.
In accordance with Maria Montessori's philosophy, the children are encouraged to work at their own pace, either individually or in co-operation with others in an environment of mixed ages. The materials and activities are provided to stimulate a child's innate capacity and desire to learn while building an awareness of others in a community. We offer a calm, loving and stimulating environment where children can develop their whole personality
Children who enrol in the Lindfield Montessori preschool are to complete the full enrolment period; starting from the initial enrolment (at approximately 3 years old) until the end of the academic year, follow by two full academic years.
Children aged between 3 and 6 years old who move to the local area after having attended a Montessori preschool elsewhere, may also be enrolled, with a requirement to continue to the end of the agreed enrolment period.
The preschool is licensed by the Department of Community Services and is registered with the NSW Board of Studies for teaching kindergarten. All current staff are conversant with the Montessori method and, in line with long-standing tradition, the current Directress has qualifications awarded by the Association Montessori Internationale (AMI).
The preschool employs staff to supervise and facilitate the educational program for the children but is otherwise run by the parents through a non-profit incorporated society of which all parents are members. All parents are expected to volunteer their time to assist with running the preschool and participate in fundraising.
Please contact us to discuss the possibility of a place for your child and/or for a copy of our most recent Annual Education and Financial report.

Address:
9 Moore Ave (behind All Saints Memorial Church)
Australia