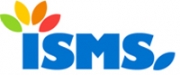 Inner Sydney Montessori School (ISMS) is an authentic Montessori community where our children are inspired as learners to grow into peaceful, influential and self reliant young people who create a better world.
ISMS is a leading Sydney Primary and Preschool, and is one of Australia's largest and most dynamic Montessori schools. Our programs encompass Preschool and Primary School (K – Year 6), as well as an active Infant Community; all with equal emphasis on academic, social and emotional development.
Infant Community (pregnancy to 36 months) – in the Infant Community, we offer a wide range of programs that cater to children and parents from pregnancy to the age of three years.
Preschool to Kindergarten: Stage 1 (3 – 6 years) – children aged three to six are sensorial explorers. These children are catered for in our Stage 1 classes across the Balmain and Lilyfield campuses.
Primary: Stage 2 and 3 (6 – 12 years) – children aged 6 – 12 years are catered for in our Primary school program at the Balmain campus.
Visit our website for more details or enquire using our Online Form or call Balmain Campus Reception on 02 9555 7803.