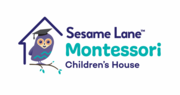 Sesame Lane Montessori Children's House is a newly renovated long day care centre in the heart of North Lakes that provides a holistic and child focused learning journey for children aged 0-5 years. 
Sesame Lane advocates for happy and healthy learners and the Montessori Methodology compliments our core belief structure. Our indoor environments are perfectly prepared with Nienhuis materials and natural resources to promote an independent and educational approach to learning in the early years. With two separate outdoor play spaces we are able to meet the individual needs of the children as they progress from the flexible infants environment through to a structured cycle one community. 
We care for your children like family and provide nutritious meals freshly cooked by our Children's Cook in our kitchen each day.
So, if you're looking for Montessori care in North Lakes get in touch with us to book a tour with our Montessori Directress.