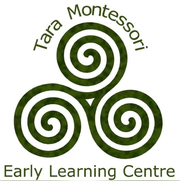 Tara Montessori Early Learning Centre Midland is a 27 place, long day care centre for children aged 18 months-6 years, providing a kindy and pre-primary program.
Our program is based on the principles and method developed by Maria Montessori and the Early Years Learning Framework.
We have a Kindy and Pre-Kindy programs.
Flexible Daily Schedule for children under 3 and over 3.
We have a curriculum/syllabus this includes the child's interests. 
We offer a program for children 18 months-6 years old in areas of Practical life skills, Sensorial, Literacy, Math, Science, Cultural and sustainability practices. 
We offer children a wide range of experiences in music, movement and drama, art and craft, cooking lessons, technology and community involvement.