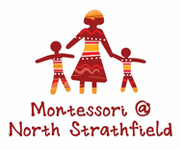 MONTESSORI EARLY CHILDHOOD PRESCHOOL & LONG DAY CARE
Monday to Friday from 7:30am to 6:00pm
For children aged between 2 to 6 years old
We are a small and boutique centre offering Montessori and EYLF Education and Care for children. Our professional Early Childhood/Montessori teacher and qualified educators work in partnerships with parents to provide programmes to cultivate children's desire to learn and grow. 
We offer a comprehensive education program to empower children (from 2-6 years old) in facilitating their own progressive learning. This is built upon evidence-based research and the latest innovative practices as accepted by NSW Early Childhood Education and Care.
Montessori @ North Strathfield is the ideal environment for your child to LEARN AND GROW, and develop a sense of belonging, being and becoming!

Address:
North Strathfield
NSW
2137
Australia