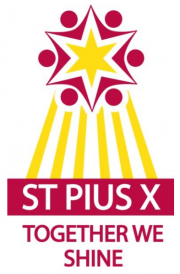 St Pius X is a Catholic Primary School in Melbourne.
We offer a Montessori playgroup for ages 0-3 years and a Montessori 3-6 age programme stream. 
St Pius X Little Stars is a Parish/school collaborative to provide a group for pre-school aged children from 3 years to school age to interact in a Montessori prepared environment under the guidance of a Montessori trained directress.
St Pius X Little Stars Montessori Group for Pre-schoolers will be held during school terms on Tuesdays from 9:00am –12:00pm.
The St Pius X Little Stars Parent and Child (0-3years) group will also run at these times.
For more information and enrolment details please contact:
Julie 0404 658 701 or Gillian 0401 080 630

Address:
St Pius X Catholic Primary School
Australia