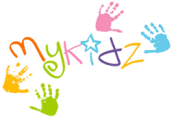 At MyKidz Early Learning, we understand that every child is different. That's why we treat each child with the respect and dignity they deserve, tailoring our teaching methods to each child's individual needs. By valuing your child's unique qualities, we can help to unlock their potential, giving them the opportunity to grow and develop much faster. We are a privately owned and operated child care centre servicing Doncaster, Bulleen, Templestowe and Donvale.
At MyKidz Early Learning, we have two rooms – a baby/toddler room that caters for up to 16 children and a kindergarten room for up to 20. With a highly qualified group of teachers and classroom assistants at hand, you can be sure that your child is getting the care and attention they deserve.
To find out more about what we can do for you, call our friendly team today on 03 9841 7974.