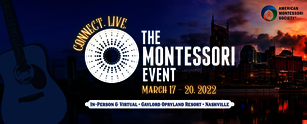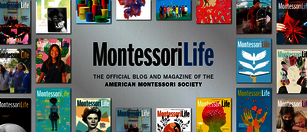 American Montessori Society
The American Montessori Society (AMS) leads, empowers, and serves the global community of Montessori educators as the foremost advocate for research and policy, ongoing teacher education, and standards of accreditation through opportunities for mentored individual growth, collaboration, and member engagement.
What is the American Montessori Society?
As a hub of all things Montessori, AMS strives to anticipate and respond to the needs of our varied constituents. Among our many areas of involvement:
Standards for Montessori schools and teacher education programs
School accreditation
Teacher education and professional development
Research
Public policy
Peace and social justice
Education
Scholarships, awards, and grants
Montessori in the public sector
AMS is proud to be recognized by the United Nations as an associated non-governmental organization, a connection that opens new worlds to Montessori educators and learners and gives voice to Montessori with groups from around the globe.
AMS Membership
AMS offers membership to schools and individuals, and partners directly with teacher education programs domestically and internationally. Member benefits include professional development (with access to AMS Learning, a free on-demand webinar library with over 100 CPD hours available); publications (such as the Montessori Life print magazine 4 times a year and access to the 10 year digital archives); community (through an online networking platform called AMS Connect); discounts (for The Montessori Event and at other trusted AMS partners); and more.
AMS Professional Development
AMS hosts the largest Montessori event in the world each year. The Montessori Event 2022 will take place March 17 – 20, in Nashville, TN. The conference includes renowned keynote speakers, impactful workshop presentations, inspired community networking, a robust exhibit hall, and much more. 
Beyond The Montessori Event, AMS offers online courses like the Anti-bias, Antiracist Certificate Course, Elementary Reading Certificate Program, Your Child's Montessori Education: Early Childhood, and Teacher Education Instructor Academy. AMS is also proud to offer special programs like the Emerging Leaders Fellowship Program which helps Montessori educators evolve in their leadership skills.
AMS Publications
Montessori Life is the quarterly magazine of the American Montessori Society and it is available in print and digitally. AMS also creates digital publications on monthly and quarterly bases such as the AMS Family Connection, a monthly e-newsletter for families in accredited Montessori schools; Research Digest, a quarterly email for folks interested in the latest Montessori research; and the AMS School Leader, a monthly e-newsletter designed specifically for heads of school and other administrators.
AMS Values
All the work that AMS does is built on organizational values of respect, integrity, diversity, inclusiveness, responsibility, and enthusiasm. AMS's strategic priorities are inclusion/equity, quality, membership, communication, and institutional advancement. Each of these initiatives moves the organization closer to its vision of Montessori for all, embraced around the globe.
Learn more at the AMS website: amshq.org